The Killer Barbies


Origen:
Vigo, Pontevedra, España
Estilo:
Horrorpop/Pop - Punk
Integrantes:
Silvia Superstar (voz y guitarra), Billy King (batería), Doctor Gonzo (guitarra), Blue Demon (bajo)
Influencias:
The Ramones, Sex Pistols, The Clash, Misfits, New York Dolls, The Stooges, The Ronnetes, The Supremes, Elvis Presley, Blondie, The Rezillos y The Cramps.
Killer Barbies - Sin Is In
- 2003
1. Down the street
2. 1000 disparos
3. Feeling alone
4. Tú y yo
5. Have some fun (to Joey)
6. Aprender a volar
7. I'm gonna miss you
8. Soy mala
9. What u wanna do
10. Burn in hell
11. Wake up!!
12. Todo irá bien
13. Bonustrack: Candy (John Fryer Clubmix)
14. Bonustrack: Candy (Feat Bela B.)
Killer_Barbies_-_Sin_Is_In.rar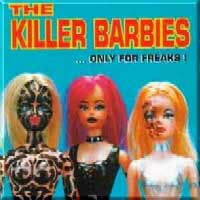 Killer Barbies - Only For Freaks
-1996

1 Freak Show2 Cainsaw Times3 Chinatown4 The Phone5 Traci Lords6 Pinball7 Train From Kansas City8 No Waves9 Friday 13th10 Be Your Girl11 They Come From Mars12 I Dont Mind13 Bad Trip Experience?

rapidshare.com only_for_freaks__1996_.rar
PASSWORD:
barbies2go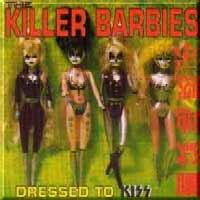 Killer Barbies - Dressed To Kiss
-1995

1 Love Killer2 You're A Liar3 Kiss Mouth4 I Can Hide5 Kissing Cousins6 Will You Love Me Tomorrow?7 Comic Books8 I Wanna Live In Tromaville9 Charlie Manson10 Skulls11 Then He Kiss Me12 Elvis Live!13 Silly Thing
rapidshare.com dressed_to_kiss__1995_.rar
PASSWORD:
barbies2go
http://www.myspace.com/thekillerbarbies

Videos


CandyThey Come From Mars


https://www.youtube.com/watch?v=Yk7YjlK9B_E
I Wanna Live In Tromavill